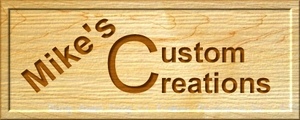 Custom
Wood
(mostly)
Products
Current Line Of Products
things I've already made
Products I have made(clickable images)
I can make almost anything you want
Recent Additions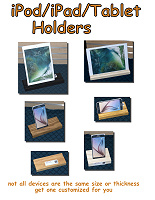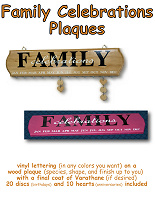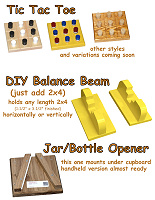 new photos being added shortly
---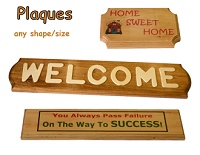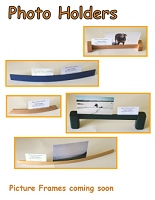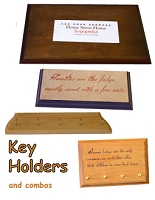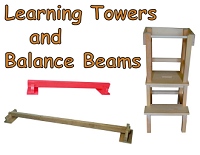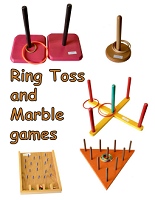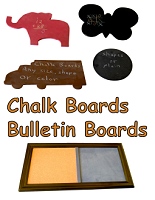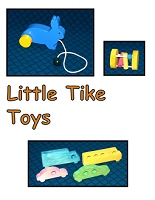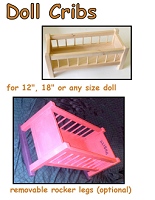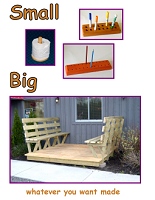 Online ordering for my current line of products has now been set up. You can order my current products, to your specifications, from my ordering page.

The online ordering is new, and since each product has different options, my products are added manually. In the meantime, feel free to "Contact Me", or come to one of the craft shows I'm attending, to look at my current inventory, or discuss ordering anything. Very soon, you will be able to see products I have already made, past and present, right here, including prices. You can buy anything currently available, or you can order a variation of anything I have made, or you can place a custom order for anything you want on my "Custom Order" page.
Children's Toys and Games Safety
All children's toys and games are made with their safety in mind, and are age rated. Read our "Safety Statement" here.
Current Inventory
My current inventory consists of items like:

Toys

balance boards
chalk boards
doll cribs
hopping bunny
infant toys

Games

marble games
single pole ring toss
5 pole ring toss
10 pole ring toss

Storage/Organization

coat racks
marker holders
desktop organizers
ipad/ipod/cell holders

Household

toilet paper holders
paper towel holders
various plaques
photo holders
Online shopping is now active.
Past Inventory
Products I have made that were one-time custom orders, or are no longer being made unless ordered.
If you would like one of these, or something like one of these, let me know.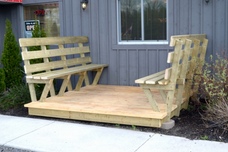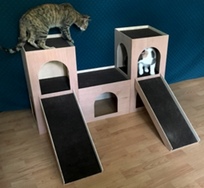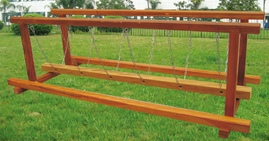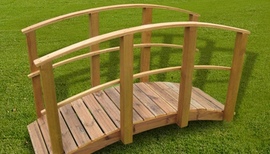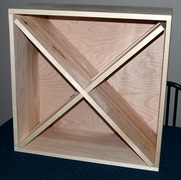 More photos are coming.
If you have any questions, requests, or suggestions email me at or "contact me".
Website Content ©2021