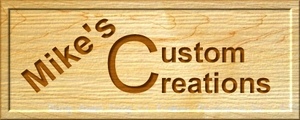 Custom
Wood
(mostly)
Products
Woodworking For Kids - Project Kits
Would you like to let your child have fun working with wood right from home?
Parent/Child Woodworking Fun
You and your child get to make, put together, or decorate and finish, something made out of wood, right in your own home. I have a variety of workshop project options. Some are more complicated, and for older children. Some are simple, and for the little kids. Most project kits have flexibility in how much to do, and are fun for any age. A 2 year old can glue or stick things, or color with pencil crayons, markers, or water paints. A 16 year old can do a little drilling, nailing and screwing, and get more creative with the finish work.

Project packages include all the parts you need, with instructions. Tools are not included. Extras like wood letters, googley eyes, etc, and even paint and brushes, can be included as requested, some free and some for a small charge.
Order a project package by clicking the button beside the one you are interested in. You then select options and place your order.
Once conditions allow my store to reopen, you will be able to place orders at my store in Settlers Ridge Centre.
Project Kit Options
Here are a some project ideas. Many of these have been done. Some are new ideas. If you have your own idea, let me know.
Projects are available in different levels of required skill.

Level 1 is suitable for ages 2+. Assembly is with glue and dowels, where assembly is required. Your child does whatever finishing or decorating they want. A simple wood mallet is included. Parts can be prepainted if you wish.

Level 2 is suitable for ages 4+. Assembly, where required, involves nails and/or screws. Your child then does whatever finishing or decorating they want, or parts can be prepainted.

Level 3 goes a little further, and leaves some sanding (sandpaper included), and even a little drilling if you want. Recommended for ages 6+.

Project costs vary with the levels. You select the project, skill level, and sometimes other options and extras, then place your order. Levels 1 and 2 can be finished (primed, primed and painted, or varnished) for a small fee, or unfinished. Level 3 is unfinished because there is still a little work to do before it can be painted.
Most orders are ready in 1 to 2 weeks.
Project
Cost

3/4" Pine Plaque with routered edges


Select from a circle, oval, square, or rectangle shape.

$14-16

Simple Plaque - 1/4" thickness shapes


Select from a circle, oval, square, rectangle, heart, or a simple butterfly, truck, elephant, or house shape, or one of your own ideas.

$12

Child Size Chair



$27-30

Ring Toss


Ring set of your choice is included.

$12-14

DVD Holder


holds 12 DVDs

$12-16

Mail Box



$22-24

Shapes Cube


precut shapes are included

$12-14

12" Fancy Doll Crib


add a doll's name with wood letters if desired

$20-24

12" Simple Doll Crib


add a doll's name with wood letters if desired

$12-16
Simple doll house coming soon

Bird Feeder


plexiglass walls hold seeds in the middle to flow out automatically

$18-20

Bird House


Bluebird, Chickadee, Finch, Nuthatch, or Sparrow

$15-19

Wood Box


Store jewellery, precious items, whatever you or your child wants to store.

$15-18

Simple Tool Box


For tools, or anything else you or your child wants to carry along.

$18-22
Minimum ages aren't set in stone. You decide if your child can try a project, and you can always help.
HST is not included in prices.

The time it takes to complete a project varies. Little kids could start with a plaque or a plywood shape, glue or stick a few things on, or draw something with markers, and be done in half an hour or less, or they could assemble a project, paint, and then decorate, and take a few hours.
Rules, Terms and Conditions
For any of the project packages, it's up to you to decide if your child is ready for the project. Some 2 year olds can glue things together and some 5 year olds can't. Every child is different, and his/her abilities are unique. You can help your child all you want, so age isn't a big factor. It just determines how much you will need to help.

Project instructions will include notes about appropriate safety, and I can even include some basic safety items for a small fee, but you are ultimately responsible for your child's safety.
Here are a couple projects that have been done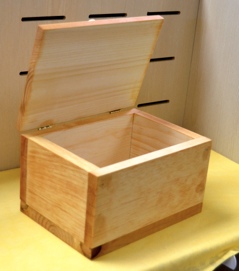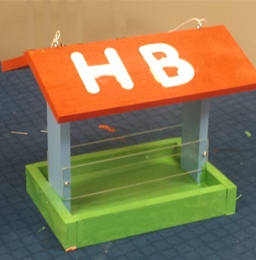 I will add more pictures later. I like to see how the kids do with their projects, so if you would please send me a picture of completed projects, I would appreciate that, and let me know if you want that picture included here.


If you have any questions, requests, or suggestions email me at or "contact me".
If your email provider has spam filtering, please check your spam folder later for replies if you don't see something in your inbox.





Website Content ©2021